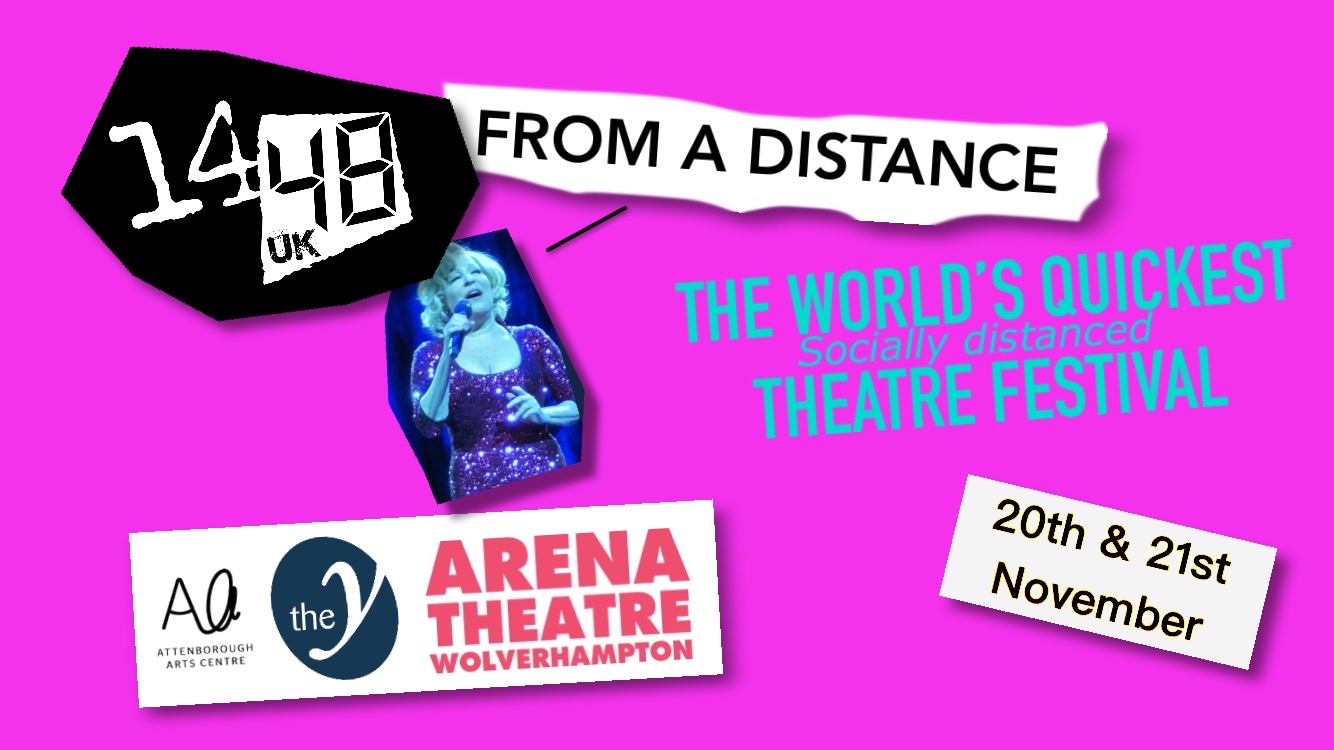 We're at it again! Yes your favourite purveyors of speed theatre are back with 14/48 The World's Quickest Theatre Festival on Friday 20th and Saturday 21st November.
40 artists will be producing 14 brand new plays over the next few weeks, each play written produced and recorded in under 24 hours at venues including Attenborough Arts Centre, The Arena Theatre, The Y and the artists' own homes!
We'll be streaming 7 world premiere plays at 8pm on Friday 20th and another 7 at 8pm on Saturday 21st on our Facebook pages and YouTube Channel, the shows are free to access, but we'll be taking donations to split between the venues and 14/48 UK to support future work.
Links here:
www.facebook.com/1448leicester
www.facebook.com/1448wolves
www.youtube.com/channel/UCIyIQSb_y6NPtWHiZds_dlw